How to Write Scholarship Essay About Yourself

Scholarship essay doesn't seem such an overwhelming task at first sight. What can be easier than writing an essay about yourself? To some extent it's true. You won't need to do any special research or create a huge bibliography, listing all the respected resources you had to use. But if writing scholarships essays is so simple, why so many people have troubles with that? Believe it or not, students may even avoid applying for the scholarships, where essay writing is required. Don't be one of those! Use our tips and be the best!
Don't Let Essay Scholarships Drive You Crazy: Scholarship Writing in 4 Simple Steps!
Step 1. When you think how to start an essay about yourself, imagine being the person to read it. Would you be interested in reading the whole life story? Not really, right? Don't bore your reader form the very first line. Get them hooked with a joke, interesting fact from your life or a meaningful story. This way you'll make sure the admission officer will keep reading your essay till the very end.
Step 2. Analyze sample scholarship essays. They will be aimed at answering the most important questions, that the theme of a scholarship essay asks implicitly or explicitly. Why do you think you have to be accepted? How can the scholarship help you develop personally and professionally? In what ways the program will benefit from your participation? Basically, the main body of your essay is dedicated to answering these. You have to make three strong claims, and support them with details, that will serve the purpose of persuading the admission officer the best.
Step 3. Create an outline of your scholarship essay. First, you grab the attention of your reader, then you provide the arguments, that convince the authorities to accept you to the program and support them with interesting, compelling and, probably funny details. The conclusion has to be a final blow, that will get your reader knocked out with your awesomeness! Done that? Fill in this framework with your ideas and you'll get yourself an essay!
Step 4. Put the essay aside at least for a couple of days. Then reread and edit it. Or better ask somebody to do that for you. You might simply miss a couple of mistakes, because you seem to know your essay by heart, while the other person will look at it with sharp eyes and fresh mind.
Now you know how to write a scholarship essay. Read the description of your scholarship thoroughly, and prepare the first draft. Make sure you clearly understand, what kind of person admission officers are looking for. Explain the reasons, why you have to be accepted in a way, that will leave no doubts to the admission committee. Edit your essay and be the winner!
Papersmaster.com can help you write the best scholarship essay about yourself ever! If you feel lost for thoughts and for words – don't hesitate to contact us! We're online 24/7!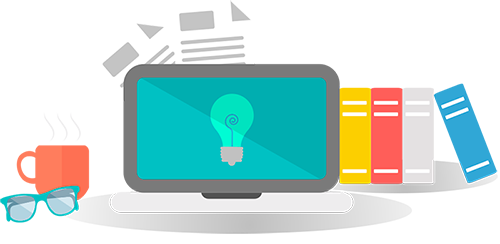 We have taken appropriate security measures to protect you against loss, misuse or alteration of the information we have collected from you.
Please read our Privacy and Cookies Policy to learn more.
order now