Personal Statement Writing
First impression is a powerful indicator of your success. They say, you cannot make the first impression twice, and it really works. It is not limited just to face-to-face interaction. When it comes to personal statement, this paper determines how you may be seen at first glance. How can you manage not to screw it up? In theory it's as easy as breathing indeed – just try to describe your personality to the best of your abilities, including both your background and experience. Also take care of avoiding grammar or lexical mistakes and exclude any possible misprints. But what is in practice?
Our personal statement writing service knows how to write a competitive paper!
Now you will learn it either!
No one knows you better than yourself — that is a fact! Will you manage to use this stuff in your essay in the corresponding way? That's a question! Any personal statement writing is aimed to describe you as a competitive person that stands out from other candidates and has the necessary skills to be enrolled without doubts. Think of your best characteristics, but be realistic and sincere. Pretending to be someone else will show up in the future to be disclosed. On the other hand, do not be too self-critical. Honesty is a way to your promotion, especially when you have strong arguments. Include your future plans and life goals as well. Reason them out and describe as well as possible in the written form.
As you see, writing effective personal statements requires both realizing yourself as a competitive applicant and a skilled writer. Also it requires time. Any piece of paper is to be edited and improved. Better compose it in advance to have more time for its proofreading. What if you do not have any?
Leave all of the difficulties to our personal statement writer
You probably have not enough experience in writing an assignment of the kind, aren't you? That's ok. It would be surprising if you had. So, we are here with our personal statement writing services to compose an effective paper that will increase your chances to be enrolled. Your paper will be written by a native speaker who has already wrote hundreds of similar successful papers. What we mean by 'successful'? This definition represents that your personal statement will include all the necessary points according to the current requirements given by universities, structured and formatted accordingly. We promise to meet your urgent needs and prepare the paper by the specified deadline and of the best quality.
How will the writer know what to write in your personal statement?
The core facts that we use in writing this kind of essay are the information you give us about yourself. That's impossible to guess who you are. Simply put the best information about your background, skills, characteristics, life goals and plans for the future while placing an order. Referring to this, we will make an amazing portrait of you as required by the standards.
Why is your personal statement so significant?
Just imagine that you passed your exams not with the grades you wanted or needed to enter. Then imagine that somebody of your competitors might get higher grades than you. It's a pity, right? This is the case when your informative and amazingly formatted personal statement may become crucial in the decision of the university representatives – to take you or not.
Sounds convincing? No doubts! Follow your dream to enter the best university and get the education, which guarantees your soaring future career.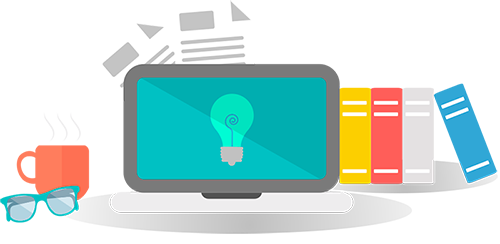 We have taken appropriate security measures to protect you against loss, misuse or alteration of the information we have collected from you.
Please read our Privacy and Cookies Policy to learn more.
order now