How to Write a Thesis Statement for an Essay

Before you start writing your paper, you should make some pre-steps. First of all, go online and find out how exactly the essay should be built. The structure of the work really does matter so make the skeleton. When you have the certain plan of your project you have a big benefit: it is much easier to fill several small paragraphs with the needful information one by one than to stuff the big one with the superfluous data. In the second case you can simply drown in the huge amount of your great, but chaotic knowledge. In case you've already clarified the construction of the essay, proceed to the next subparagraph.
Writing a thesis statement means having most of the job done
Here we are, approaching the main question: what is a statement thesis for an essay? Every work has to contain a certain message, the main idea of the research. The sentence which represents your opinion or your thoughts of that idea is a thesis statement. Here's a tip for you: be as clear as you can and do not use vague words. Everyone has to get your point and create their own impression about it. Your thesis sentence needs a reaction whether it is negative or positive. No matter if someone agrees or disagrees with your point – there has to be the response. If there is, you may be proud of yourself, because your work has a good thesis statement.
Remember that your paper and particularly its main message should be specific. You can google some persuasive essay examples with good thesis statements and learn from them, but you still have to create your own idea and specify it clearly. General statements are not informative and everybody is tired from them. People want to get to know something new. So give it to them, get them intrigued with your own thoughts! Get straight to the point and make it simple and original.
Not only informative should the thesis statement be but also brief and neat. Making your main thought too verbose won't make it look more informative, it only will decrease the recipient's respect to you. So, short but worthwhile thesis beats the massive and futile one.
It is always better to use your own words than to quote someone in the thesis. And, please, for your own confidence, make sure that your topic is outlined properly and not dubious, so that no one asks the 'why?' or 'how?' questions at the beginning.
Hope that our tips were useful for you and you will benefit from them. If you still have some difficulties with your work, our pro-writers will gladly make your paper look excellent and get an A+.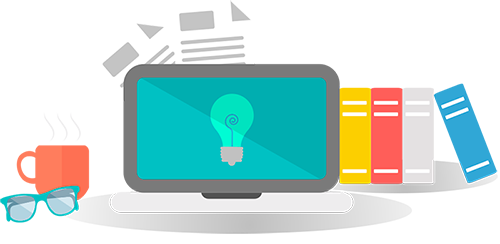 We have taken appropriate security measures to protect you against loss, misuse or alteration of the information we have collected from you.
Please read our Privacy and Cookies Policy to learn more.
order now