Book Report
Book report is a great way to share your impressions from a book with a larger audience. Book report format includes giving your ideas about the work of a writer as well as summarizing and analyzing their ideas.
Writing a book report begins, of course, with reading a book. If it is assigned by your teacher, the situation is more or less clear. Otherwise, you are about to go a little longer, but, probably, more pleasant path, as far as you've got the chance to choose the book, that you've wanted to read for a long time, or listen to your friends' advice, which can be surprisingly great. Book reports are a wonderful occasion to dive into the world of literature, where you can find ideas not only for your studies but also for personal development. Reading the right book can easily accelerate the flow of your book report ideas.
How to Do a Book Report? Just Speak Your Mind!
General structure of a report may be easily deduced from numerous book report examples, that can be found online. However, we'll provide you with a pretty detailed instruction that is going to make your life easier.
When you ask yourself a question "how to start a book report", don't wander too far yet. Introduction has to contain information about the author and the title of the book. Depending on your teacher's requirements, you might also need to include the year of issue and the name of the publishing.
Then comes the interesting part. The main body of a book report will contain information about the plot, characters and the most exciting twists of the story. Although these are the basic elements, they will look much better on a certain background. What we mean by that, is you might dig a bit deeper and provide your reflection on a topic or sub-topics, the writer could have had in mind, social trends, described in this work and the way they influenced the development of the story and the characters. This will show, that not only you have read the book, but also processed information, and done certain amount of intellectual work. Thus you'll get not only higher grades but also deeper experience from your reading.
The conclusion has to restate your ideas and also be intriguing. Make the reader of your report want to share your experience and read the book!
Influence the people through your book reports!
A book report is a great way to convey your ideas. Your readers can be either intrigued or repelled from the book you've written about. So be careful with what you do! Nevertheless, if you're too busy to read and then write about it – ask the Masters for help!
PapersMaster.com is ready to get you out of trouble 24/7!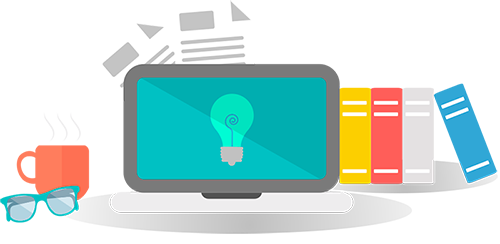 We have taken appropriate security measures to protect you against loss, misuse or alteration of the information we have collected from you.
Please read our Privacy and Cookies Policy to learn more.
order now