How to Write an Argumentative Essay

Argumentative essay writing looks a lot like having a controversy with yourself or your audience. Despite there is no need in total "destroying" of your opponent, you should be quite logical and persuasive in the process of writing argumentative essays. If you want to know how to write an argumentative essay, think about how to win in a debate with an intelligent though a bit stubborn rival. This might lead you to realizing how to outline your strategy not only to win in an argument, but also to make opponent uphold your position. PapersMaster.com is ready to offer some steps to writing an argumentative essay.
Have a Look at These Tips to Write an Argumentative Essay Easily
The starting point is, of course, choosing a topic for your writing. There are thousands of topics to write an argumentative essay on, however great topics are nowhere else to be found but in your head. What bothers you? What are you interested in? Have you ever taken a part in any opposition? These are the good topics to write an argumentative essay on. Yoga vs Bodybuilding, Hip-Hop vs Hardcore, Canon vs Nikon – these all could be great issues to analyze in case you can take your stance and investigate all the facets of the opposition.
So, first of all you need to tell people what you believe in. It is important not to get to emotional, for the reason that goal of writing argumentative essay is not to yell your interlocutor into taking your point of view, but to provide sufficient, logical evidence, that will clearly justify your beliefs. Therefore, you need to determine your point of view providing sufficient level of accuracy, while avoiding mounting unnecessary details.
The next stage in writing a good argumentative essay is actually attesting your stance in a chosen opposition. You might rely on your personal experience, however, references to a critical literature and referential sources will certainly add weight to your point of view.
Writing an argument essay also includes analysis of your opponent's point of view. Here your task is to list them, adding details that show your correct interpreting of these points. And then you start refuting them, step by step, demonstrating how extremely right you are.
One of the last stages in writing argument essay is giving conclusion. Here you restate your viewpoint, taking all of the given arguments into consideration. Consequently, you affirm your idea, in order to totally convince your audience to take your side.
Finally, it is always a good idea to reread your writing. You could discuss it with your peers, edit it, make it catchier and, possibly, more refined. The main thing is to be loyal to your idea, respectful to opponent's point of view and accurate about the structure of the essay. So, this is how it's done!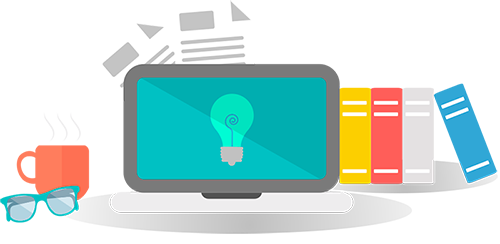 We have taken appropriate security measures to protect you against loss, misuse or alteration of the information we have collected from you.
Please read our Privacy and Cookies Policy to learn more.
order now