How to Write a Good Argumentative Essay

Argumentative essay is a type of writing that is rather frequently assigned to students in colleges and universities. It is an important skill, as far as knowing how to write an argumentative essay helps support your point of view in an efficient and well-structured way. Thus, when you face the need to write an argumentative essay, think of it as an investment to enhancing your abilities. If you feel desperate now, look through our tips: they are sure to shed some light onto this complicated, though interesting task.
Argumentative Writing: Tips and Tricks
Argumentative essays might seem overwhelming. However, they get far more clear once you realize that they all have a rigid structure, that needs to be filled with your ideas and arguments.
First of all, you need to pick a topic. Unless it is assigned by your professor, you are free to choose something, that genuinely interests you. This way not only you get a chance to practice your writing skills but also to investigate the issue, you find compelling.
So, how to start an argumentative essay? Your first goal is getting the reader interested in what you've written. So, start with a strong hook. The best options for a hook include a provocative question, shocking statistics or a fascinating fact. Avoid starting with a quote, though: this technique is too trite to impress the audience, unless you've found the one, which is 100% sure to grab attention form the first line.
The next thing is your argumentative thesis statement. It performs a number of functions: demonstrates the central issue of your essay, states the stance you've decided to take on the problem and predetermines your main arguments. Thesis statement has to be be logical, provable and concise.
Writing an argumentative essay means proving a certain point. Therefore, the main body of an argumentative research paper or an essay has to contain the arguments, that justify your thesis. Each claim should be supported by evidence in order to make it more profound and comprehensive. It might be also a good idea to provide 1 or 2 opposing arguments. With these ones your goal is not to support, but refute them, in order to highlight the significance of your claims.
When you ask yourself "how to conclude an essay", think of original purpose of your writing. You had to demonstrate the problem, express your attitude towards it and prove it with the power of literature and logic. Conclusion of an argumentative essay needs to confirm the significance of your project and demonstrate the way you've gone from initial to the final point of your essay. Here you may restate your thesis. However, now it will be modified in light of all the arguments you've chosen.
Argumentative articles and essays have stable structure. If you follow it, the writing process will definitely get clear and understandable. In case you still feel that you need an expert writer to assist you or write your essay – contact Papersmaster.com. We're happy to help you out 24/7!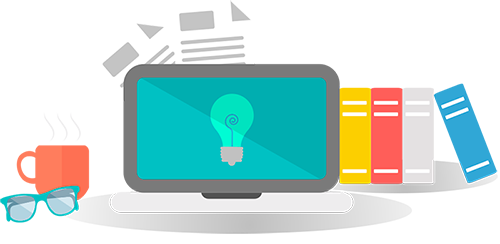 We have taken appropriate security measures to protect you against loss, misuse or alteration of the information we have collected from you.
Please read our Privacy and Cookies Policy to learn more.
order now