Tips for Editing Your Own Paper

The written project, assigned by your professor, is completed. You've done your research. The structure of your project seems perfect. The thesis is logical and compelling, the arguments are solid and profound, the conclusion highlights the efficiency of your research and makes people want to read more of your projects. You get the best grade ever and a firm handshake from the professor. And then…
BANG!
You get back to reality, where you get a "C", because you've made some stupid typing mistakes, professor says that your structure could have been better, and the tone of your paper is inappropriate. If I were you, I'd prefer the first option. You agree with me? Then, keep reading for some of the wise owl's tips on editing your own paper.
The good news is that once you've finished your paper, you can relax for a while, and leave it aside. The first secret of effective editing is looking at your work with fresh eyes. So take a break, catch up with the other projects or simply take a rest.
Done it? Then, take a deep breath and go back to work.
At this stage you are to totally transform from a writer into a reader. You could make a hard copy of your work, if it works for you better than editing electronic variant. Read all of your paper, as if you see it for the first time. Pretend to be your audience. Would you understand all of the material, included into your work? Can you see logical transitions between paragraphs and chapters? Yes – great job then. No – well, I guess, you know what to do. Grab your printed version and a pen, or cozy up in from of the screen of your computer, and note your remarks, paying attention to the parts that need to be clarified, reduced or better connected.
Once you've got the general impression your work is supposed to have on the public, you can go to small details, that sometimes remain unnoticed. Silly typos, spelling or grammatical mistakes, that everybody unconsciously makes even knowing, that it's wrong: "there", "their", "they're" and the like: all of this can spoil the final outcome of your project. Here you need to change reader's mode to your worst enemy's mode: look for your mistakes eagerly, as if you wanted yourself to have made them. This will add meticulousness to your proofreading. Don't be too paranoid, however. (Which is always good advice).
After that you can proceed to checking the correctness of your material: factual mistakes also can easily ruin all the project. Check each paragraph in order to make sure that there's a point in it. Make sure that your paper has a skeleton, muscles and a clear skin (structure, argumentation and formatting, I mean). Don't pass a piece of jell-o to the professor. It is very likely that they will not appreciate it.
All the points given, the best tip is: use common sense and try walking in your grader's shoes. Thus, you will get the best of your proofreading. So take your time, and you'll get the best version of your project ever. PapersMaster.com and the witty owl are always happy to help.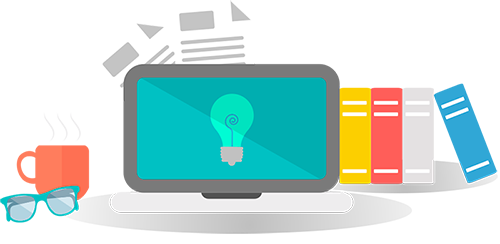 We have taken appropriate security measures to protect you against loss, misuse or alteration of the information we have collected from you.
Please read our Privacy and Cookies Policy to learn more.
order now