How to Write a Thesis for a Persuasive Essay

Thesis is a vital element of your persuasive essay. This sentence bears the main idea of your work and points out your stance on a certain issue. Good thesis statements simplify the process of writing, as far as they predetermine the structure of the main body of the essay. Basically, a properly written thesis statement is 99% of your success. Although thesis writing might be time-consuming, you will certainly benefit from every minute you spend, working out you perfect thesis statement. Our advice might make this process much easier, so if you want to know how to write a thesis like a pro – read on!
Fuel Your Persuasive Writing with a Perfect Thesis!
Thinking about how to write a persuasive essay, you quickly come to conclusion, that the main purpose here is to provide a clear point of view and prove your right to the audience. Persuasive essay outline is pretty clear: the evidence has to be concentrated in the main body of your essay, while stating your stance on an issue comes at the very beginning. Although the beginning of your essay performs other important functions, like grabbing readers' attention and providing background information on the subject, your actual opinion is expressed in your thesis statement.
Analyzing examples of thesis statements, you will find that they all have common characteristics.
Thesis is a voicing of your attitude to the problem. Thus, it has to be debatable. If your opponent cannot dispute your viewpoint, you most certainly merely summarize the issue and not express your beliefs. That turns persuasive essays into narrative ones, which totally changes the direction of your writing. If you aim at persuading people, it's probably not a good thing to do.

A strong thesis statement has to be specific. If it's too vague, you seem to be just mumbling something, not telling the world what you actually think. Keep it clear, if you want to be taken seriously.

Despite all of your supporting claims go to the main body of your essay, your thesis statement also should have backing evidence. Choose the most generic one (and preferably not "because I said so":). The proof you provide in your thesis statement has to answer the question: "Why do you care about the topic so much to write the whole persuasive essay?". If it does – congratulations, you're awesome.

To check whether your thesis statement is an efficient one, you need to run it through the "So what?" test. If having read your thesis you understand why the essay is worth reading and that your work is significant, then you've got it right.
Writing a persuasive essay is an interesting and challenging task. Performing it enhances not only your writing skills, but also you ability to formulate your thoughts concisely and efficiently. If you're pressed for time or don't feel like this task is your cup of tea – contact Papersmaster.com. Our masters of writing will take this burden off your shoulders, giving you the opportunity to relax or devote your time to other, more important stuff!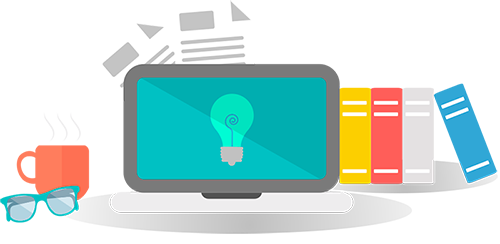 We have taken appropriate security measures to protect you against loss, misuse or alteration of the information we have collected from you.
Please read our Privacy and Cookies Policy to learn more.
order now