How to Write a Valedictorian Speech

Valedictorian speech is literally saying goodbye to your high school, professors and fellow students. Although you might not necessary drift apart and never see each other after the graduation party, you certainly come to the end of an important phase of your life, which is almost definitely a significant event. If you've been granted with the honor of giving high school valedictorian speech, you might either be excited or anxious. However, there are some advice that can maximize your chances for success.
What Do Valedictorian Speeches Need for Success?
Graduation speech ideas might seem obvious and a bit banal. What makes them memorable is you attitude and experience. The key to great high school graduation speeches is a wise combination of a predictable structure and your personal style.
Starting your graduation speech, you, of course, can introduce yourself. What can be more personal than your name, right? Everyone expects you to start from that. However, your being able to hook the audience from the very first minute often defines the general impression from your talk. Tell about funny moment, that happened to you at the time of studies. Describe your emotions during the first exam. Then you can connect these little details with the big picture, the general topic of your address. This will certainly be a great move, and not only help people relate to what you're talking about but also lay a basis for solid composition of your speech.
All of the valedictorian speech examples have a part where people thank parents, friends and teachers for support all the way to the graduation. This is quite understandable. Nevertheless, singling out your parents and favorite teachers out of the crowd might be a bit selfish. Instead, think of the reasons, why you are grateful to them, and have your grade think of people who they want to thank. Evoking emotions is one of the most important objectives of your speech, so try to achieve it!
Important one from valedictorian speech ideas is to be able to convey a message and avoid clichés. People might have different feelings about graduating from high school. The may have different expectations and opportunities. So don't try to promise them gold and roses or tell where to direct their steps. Try to inspire them to move further, no matter what they start from and transform the knowledge into valuable experience.
The main characteristics of the best valedictorian speech is, probably, its sincerity. Although the phrase "Speak from yourself" is rather trite itself, it still is the secret of success. Write about what you've learnt, talk about experiences, that made you your present self, describe the impact the education has had on you. That will do the trick.
Nevertheless, if the date is approaching, and you still don't know how to write a graduation speech, there's no point in getting depressed. We, at Papersmaster.com, are happy to help you with your speech writing. Your speech will be funny and touching to a perfect degree. We will deliver it on time, so you won't have to be nervous about standing at the podium, having nothing to say. Contact us and just wait for the applause!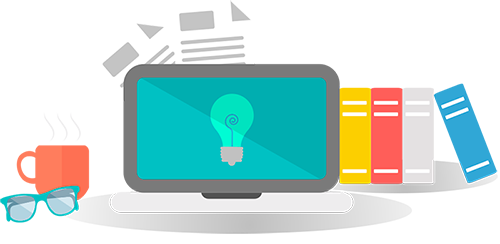 We have taken appropriate security measures to protect you against loss, misuse or alteration of the information we have collected from you.
Please read our Privacy and Cookies Policy to learn more.
order now