Write an Essay Like Never Before

So, you've been assigned with a narrative essay. And there's no set topic. What are you going to write about? Your favorite book? Event, that changed your life? The conversation that turned you into what you are today? Great! Guess what: it's going to make your instructor sigh, if not snore. Most probably, that's not the effect you're seeking. The good news is we can help you out. Though we live in the era, when information is so abundant, that a topic might turn into a piece of old news from a scoop within a couple of days, we've prepared some patterns, that can bring you to something a bit more original the next time you'll be working on your essay.
You Won't Like Me when I'm Angry
Everyone has something that outrages them. Talk about the biggest of your grievances. If you've chosen the right subject – believe us, you won't have troubles choosing the adjectives. (Use common sense, though). Once the description is created, move to telling people what you do to change the situation. In case you do nothing, at least make a plan about what you can do. And let the universe help you with your troubles!
Read Me, I'm Famous
Imagine, you've become a celebrity. What for? Have you made a video that got 1000000 views on YouTube? Maybe, you've written a bestseller? Or recorded a platinum album? Tell your reader, why people love you so much. Explain, what contribution you've made to a modern culture. Let your imagination go and stick to a narrative essay structure. Not only you'll produce an interesting piece of writing but also, maybe, will create a strategy of becoming a star!
Bird is The Word. Or Something Else Is?
Language has been a source of inspiration for a great number of people. Why not try becoming one of them? What is your favorite word? Why do you like it? This topic opens a huge field of creative opportunities. You might simply like the combination of sounds. Or you might get a flash of associations every time someone says it. Either way, combine these factors into a story and write a marvelous essay on a novel topic.
Who Run the World? (Well, You Know Who)
We don't mean to be overly feminist. However, when it comes to writing about famous people, man are usually more frequently chosen to be the main characters. We suggest you to choose a woman (either living or passed away) and write about conversation with her. What would you ask about? What would she answer? This topic will have you do some research but it might be truly worth it in the end.
Envision It
Imagine your brain is a house. And you're there. Houses without windows are dark. So your brain-house needs them. And when you look out, what do you see? It is probably going to be something important for you. It may be reflection of your overview and your beliefs. It will show a correlation between your inner world and the world, that surrounds you. Writing about this might be fun, however, it rather seems to be something deep and philosophical. Dive and find your pearls.
Papersmaster.com can help you make each and every essay a real masterpiece. Consult our Tips and Prompts section, if needed, and go get'em! And remember, we're always here for you!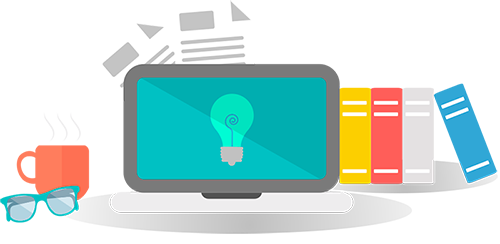 We have taken appropriate security measures to protect you against loss, misuse or alteration of the information we have collected from you.
Please read our Privacy and Cookies Policy to learn more.
order now