How to Write a Cause and Effect Essay Efficiently

Cause and effect essay may seem fairly easy to write. So, you choose an event either from your life or from the history of mankind, analyze the factors, that caused it and outline the outcomes of the situation. All of the cause and effect essay ideas seem to be accumulated into this pretty succinct sentence. However, that's a bit simplistic approach, right? We wouldn't be Masters of Papers if we didn't give you a detailed manual to success. So, let's move to specifics!
Cause and Effect Essays? Not a Puzzle Any More!
Cause and effect essay topics might either be assigned by your instructor or chosen by you. Here you need to make sure the topic is not too broad. For instance, you've decided to talk about World War I. To make this topic manageable, you can categorize the effects into political, economic and cultural ones. Now you just have to pick the aspect that interests you the most and consider the ways of justifying the connection between causes and effects in the most efficient way. Done with the reflection? Get to work then!
To get your A++, you need to work out a scheme that will help you deal with your assignment much easier. And you definitely know how it's called. (And just in case you don't – it's a cause and effect essay outline. You're welcome, man.) It is standardly divided into three general parts: introduction, main body and conclusion. Each of them can also be thin-sliced. And here's when a cause and effect essay outline gets really helpful.
Introduction in cause and effect essay examples is pretty standard. It has to perform 3 main functions: capture the attention of your reader, provide a bit of background information on your topic and demonstrate the central point, you're making in your essay. So basically, you need to carve your sentences to serve these goals perfectly. Don't rush here: introduction for a cause and effect essay example is your chance to make a first impression. Make sure not to blow it.
Particular features of examples of cause and effect essays are vividly expressed in its main body. So, let's say you're sticking to a standard 5 paragraph essay structure. That leaves 3 paragraphs for the main body. The first one is dedicated to a detailed overview of the causes and presenting a particular way, in which they bring us to the effects. The second paragraph shows logical steps the author takes to establish connection between the initial cause and their impact on the situation. The third one might express long-term consequences of the effects, described above. The structure of paragraphs may also be unified: first, you voice your argument, then you support it with illustrative details, then you show why it matters an include a smooth transition to the next paragraph. Got all of that? Well done then!
Conclusion for a cause and effect essay is also not very novel. You recap everything, show why your arguments are significant and encourage your reader to continue reflection on the topic. As easy as 123, right?
Hopefully, now you know what is a cause and effect essay and how to deal with it. If you're still having troubles – don't worry, Papersmaster.com is here to help. You might address our professional writers for help or check out our Tips and Prompts section — either way you're the winner.
Otherwise – good luck and have fun!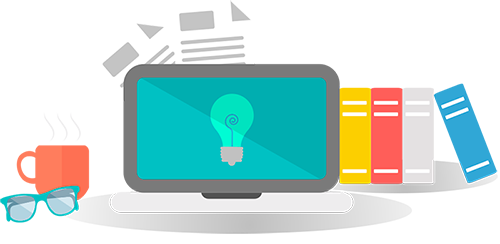 We have taken appropriate security measures to protect you against loss, misuse or alteration of the information we have collected from you.
Please read our Privacy and Cookies Policy to learn more.
order now