How to Conclude an Essay Efficiently

Persuasive essay, just like any of those, needs to have an introduction, a main body and a conclusion. Having finished writing the first two, you might feel like the hard part is over and the conclusion is just a matter of a couple of minutes. Well, to some extent that is true. If you've come to the conclusion paragraph, you most certainly have already researched the topic and provided all the supporting arguments for a perfect thesis statement. However, essay conclusion is the last thing, that your reader remembers. So, what do you want them to remember: something impressive or shabby?
Writing a Conclusion: Do It Like a Pro with Our Tips!
Persuasive writing is aimed at convincing the reader in the rightness of your point of view. People tend to forget stuff, as you most definitely know. That is why a good conclusion for an essay will restate a thesis, so that your audience remembers it for sure.
When you're looking for an answer to the question "what is a conclusion", you need to remember that the main goal is to summarize and accentuate all of the most important points of your essay. To write a conclusion, you may take a close look at the first sentences of each claim in the main body of the essay. Restate them to demonstrate how profoundly you've researched the topic. This way you'll help your audience refresh the arguments and remember them better.
Almost all of the conclusion examples (especially good ones), will avoid providing the reader with the new information in order not to confuse them and make sure that you look like a consistent and logical writer. However, an interesting issue that comes to mind when you think about how to write a conclusion, is getting your reader engaged in the research of your topic after they finish reading your essay. This target may be achieved by asking provoking questions or highlighting the relation between your conclusions and the real world. You might also suggest several resources, that will fuel the future study of the topic.
When you finish writing your essay, you may solidify your viewpoints. Don't be afraid to look like and expert: if you really know how to write a persuasive essay, in the end you become one! Show that you truly believe in everything you've said. Conclusion of an essay shows how deep the work you've done is. So don't hesitate to highlight it!
Knowing how to write a good conclusion really matters a lot. We, at Papersmaster.com, are happy to share some tips that will hopefully clarify the writing process for you. If you still feel confused or don't have the time for the writing – don't hesitate to ask us for help. We will get your essay written accurately and delivered on time, or even before the deadline. Upload your specifications, and relax, waiting for your great paper!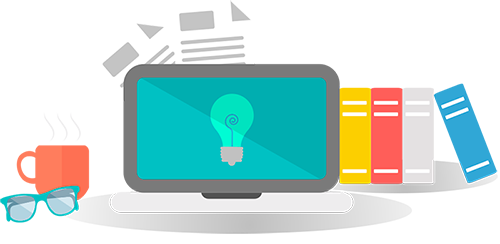 We have taken appropriate security measures to protect you against loss, misuse or alteration of the information we have collected from you.
Please read our Privacy and Cookies Policy to learn more.
order now