How to Write an Expository Essay

Expository writing seems challenging, as far as you have to dive extremely deeply into your topic. Expository essay has to consider a topic, thoroughly investigate it and then make a claim to a bigger topic, to which your subject can be related. Writing an expository essay resembles looking at your subject through magnifying glass, when you need to enumerate distinctive properties of a subject and demonstrate how their combination works. However, description of main properties of a subject is not enough. Expository essays need to show connection of the subject and other issues, put it in the larger context.
Writing Expository Essays Easily: FAQs
So, what is expository writing? Although we have already tried to answer this question, you can still find it difficult to understand what you need to do. No wonder: even PapersMaster sometimes has troubles forcing its way through the woods of academic writing. To understand it clearly, we need to realize what is the purpose of expository writing. According to WikiHow, you need to explain your topic to the readers, teach them about it. Thus, not only you need to describe main characteristics of the subject, but also analyze them from your point of view.
Next question is – what is an expository essay? To answer this question to full extent, it is necessary to define the structure of an expository essay or expository article. Obviously, it has an introduction, main body and conclusion. Nevertheless, there are certain peculiar features, that have to be mentioned, when we talk about outline of expository essay.
How to start an expository essay? The answer becomes more clear when you start thinking about examples of expository essays. All of them start with a hook: a phrase, that engages your readers into analysis of your topic. Next stage involves formulating expository thesis: that is when you make your main point and demonstrate, what your work is going to be about. It is also a good idea to briefly outline the arguments, that you will support your expository thesis statement with.
The following question is: how to achieve the purpose of expository writing? In order to do this, you need to list arguments, that support and investigate your major claims regarding details, that you consider to be important. Depending on your thesis, you might approach providing arguments for your topic chronologically or simply considering different aspects of your subject. The structure of body paragraphs for exposition essay resembles the outline for analytical essay. First you provide a topic sentence, which is a main idea of a paragraph, then you give a piece of factual evidence, afterwards you analyze the evidence. Finally, you make a transition to the next paragraph.
After that, the only question you could ask yourself is: "how to conclude my expository essay?". Here you can intrigue your reader. Ask the question, which was not answered in your essay. Make connection between your subject and a broader topic. Get them involved into development of your topic. If your audience is excited about further research of your topic – then, you job here is done well.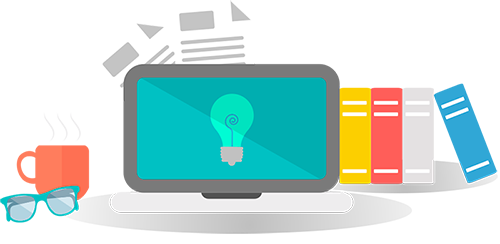 We have taken appropriate security measures to protect you against loss, misuse or alteration of the information we have collected from you.
Please read our Privacy and Cookies Policy to learn more.
order now