4 Steps for Writing the Best Persuasive Speech Ever

Speeches might be tricky. Especially if it's your first time to speak in public. Especially if you're not really good at academic writing. Especially if you get scared just with the thought of giving a "persuasive speech".
Go into Your "Zone"

First of all – stop panicking. Having a solid persuasive speech outline makes presenting it much easier. So don't worry, Papers Master is going to make your troubles fade away. Take a deep breath and prepare to get started.

When you start working on persuasive speech, the first aspect to think of is your audience. Who are you going to talk to? Which arguments will work best for your listeners? Who should you refer to in order to touch hearts and provoke discussions? "It's their time not yours" somebody once said. So, first, consider what they want to hear about, after that – what you want to say.

Off to a Great Start

Beginning of your speech has to grab attention of the audience. Ask them a question, start with a personal detail or fascinating fact. You have to make people stop fiddling with their phones or chatting to each other. Get them look at you. Show, why your topic is important and how they can relate to it.

Here comes the time for stating your thesis statement. It should be catchy, logical and intriguing. Don't worry about giving all the reasons to support it in the very beginning: you have all the main body of your speech for that. Here you just need to let your listeners see the starting point of your way to the conclusions and make them want to go that way with you.

Get to the Meat

Now you have to actually start bombarding your audience with arguments. Think about your first step once more. Imagine talking to one of the members of your family or friends, younger or elder. You will definitely pick different claims to persuade your grandpa and your younger friend, right? So, use common sense. This will help you choose arguments that will appeal to your listeners the most. Remember to support your points with references to credible resources, so that you have strong logical background for your emotional constituent.

Good idea is to address your opponent's (real or hypothetical) point of view. This way you'll acknowledge your challenger's ideas and show your respect towards them. However, being a peaceful negotiator is not a goal for your persuasive speech. Don't hesitate to refute your rival's viewpoints. Emphasize their weaknesses and demonstrate how easily your strengths override them.

We have already addressed the issue of writing a persuasive speech: use our advice for even better result!

Knock Them Out

If you have successfully made your way through the previous stages, now it's time to conclude your speech. It's your final blow. Your swan song. So don't just repeat the beginning. Take your thesis, and reformulate it with connection to broader topic. Finish with a quote or a personal detail, that makes people look at your topic from different perspective. Make your concluding statements sharp and concise. Engage the audience into reflection about your topic. Provoke discussions. Be unforgettable.

With a bit of preparation and creativity, your will get your persuasive speech done right. Keep calm, carry on and don't forget to check our new blog entries! Also feel free to use our Tips and Prompts section: there are lots of good stuff there!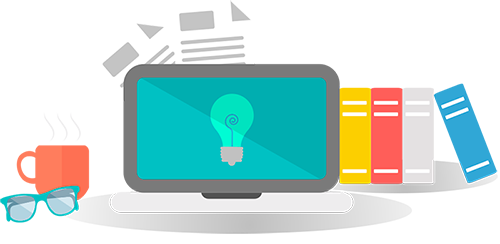 We have taken appropriate security measures to protect you against loss, misuse or alteration of the information we have collected from you.
Please read our Privacy and Cookies Policy to learn more.
order now