How to Write a Winning Scholarship Essay

Scholarship essay examples might not give you a clear algorithm of creating your own one. Actually, having read several scholarship essays, you may find yourself confused. People write about their strengths and victories in so many different ways! How are you supposed to choose the one, right for you personally and get accepted to the scholarship? As banal as it may sound, you need to listen to yourself, and write in a way that feels right. Having doubts about the writing peculiarities? Here we can help.
Winning Scholarship Essays: What Do They Have in Common?
A scholarship essay has to get you accepted to a college, university or some kind of business program. When you think how to write a scholarship essay, try walking in admission officer's shoes. What would you like to read about, if you were looking for a perfect candidate? The whole life story? Doubtful. All the experience they've gained in their studies or business activities? Not really. So what is the combination to crack the code of winning scholarship essay examples?
The first thing, that is really necessary when it comes to writing scholarships essays, is analyzing the requirements the scholarship poses to the perfect candidate and the keywords, that play the crucial part in a scholarship theme. Analyze, in what ways you can fulfill the requirements, and how you can use the keywords of the theme in your essay. These are the first steps towards a winning scholarship essay.
Another principle you definitely need to follow is a proper structure of your essay. Winning scholarship essays examples will usually be divided into several paragraphs, each being dedicated to one subtopic. For instance, you may have created an essay outline, where you highlight the reasons, that make you qualified for the scholarship. Every reason will occupy a separate paragraph.
A winning scholarship essay will also be well-evidenced. To achieve this goal, you need to support each of your main ideas by relevant details. For example, if you're applying for the scholarship in the field of leadership, the main body of your essay will be dedicated to the claims, that prove your being a strong and confident leader. The evidence, in this case, may be represented by the situations from your life experience, where you managed to successfully apply your leader's skills and enhanced them.
All in all, scholarship essay goals can be compressed to four simple phrases: grab the attention, give the reasons to accept you, provide the evidence, wrap it all up with a killer conclusion. Done that? Reread, edit, revise and win the scholarship!
Are you ready to write the best scholarship essay ever? Yes? Good for you! No? Don't worry then! Professional writers at Papersmaster.com are ready to help you 24/7!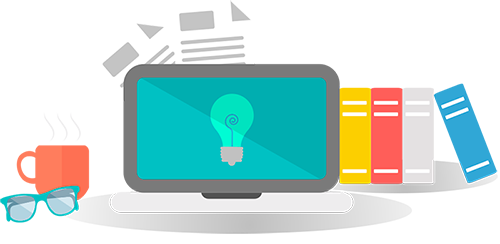 We have taken appropriate security measures to protect you against loss, misuse or alteration of the information we have collected from you.
Please read our Privacy and Cookies Policy to learn more.
order now