How to Write a Graduation Speech

Graduation speeches may be a real pain in the neck. Although being given this opportunity is quite honorable, it also brings a huge responsibility, as far as lots of people are going to wait for the words, that will touch their hearts and be remembered for a long time. Thus, when you start working on your graduation speech, it is likely to cause nothing but distress and anxiety. What you need to keep in mind, though, is that your graduation is a happy moment, and the first thing you need is positivity. And we're going to help you with the rest.
Best Graduation Speeches – What Do They Have in Common?
Graduation speech ideas are in fact similar. All of the students or important members of community, who are honored to give a graduation speech, are to share their feelings about this day and experience, they've gained at the time of studies. Their ideas most definitely differ, however, what you need to remember is that there are several techniques, that can help you make people smile and maybe, shed a tear or two.
High school graduation speeches have to be personal. You could have shared similar experiences with dozens of speakers. People are not interested in listening to general phrases. What grabs their attention is your attitude to something, they have also gone through. Talk about small moments, that mattered to you. That is likely to push the right buttons and cause the audience to think of their emotions and relate to your personal experience.
When you give a graduation speech, you will definitely want to thank someone for their support. It is a good thing to do, however, don't spend too much time talking about all the members of your family, friends and teachers, who have gone all the way to graduation with you. The cool idea here is to ask your audience to think of the people, they want to thank. This way you'll not only share your feelings but also involve the audience into your personal experience.
Another important aspect is being humorous. Funny graduation speeches get you closer to the audience and bring in the atmosphere of warmth and positivity. Some students might still be looking for their path in life. A good joke might release the tension and help people sigh with relief. Avoid dangerous subjects, though, not to regret something you've said when the time passes.
High school graduation speech has to inspire people. Best motivational speeches convey a simple message. You are to decide what it is going to be. The best advice here, probably, is to speak from your heart, and let people understand, that you share their worries and their happiness. The simplest wisdom usually is the most striking. So look for sincere words and let them touch people's hearts.
Papersmaster.com can help you with the graduation speech writing. Our writers are experienced enough, to make your speech unforgettable. Contact us, and your words will be considered the best graduation quotes ever!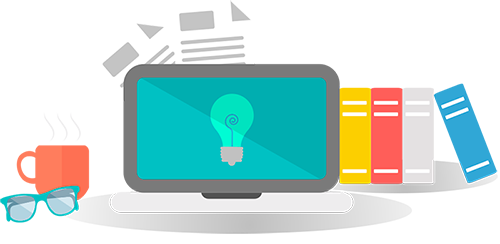 We have taken appropriate security measures to protect you against loss, misuse or alteration of the information we have collected from you.
Please read our Privacy and Cookies Policy to learn more.
order now