How to Write a Topic Sentence for an Argumentative Essay

Argumentative essay may seem pretty tricky at first sight. Although its main purpose is to convey your ideas and arguments, the form of your essay is just as important as the contents. Breaking the essay down into smaller parts helps make the writing much more simple. Topic sentence is one of these atomic parts that constitutes overall success of your essay writing. Being able to make each of these parts perfect actually leads you to getting a great result in the end. Despite topic sentence might bear resemblance with the thesis statement, they are a bit different in nature. We'll try to find out what this difference is.
We Know How to Write a Topic Sentence. Read On to Become One of Us
Argumentative writing has to pursue the goal of proving your point to the reader. Knowing how to write an argumentative essay means being able to place all the necessary elements into the right positions so that they serve your initial objective. It is obvious that an essay has to consist of introduction, main body and conclusion. However, all of these can be divided into small bricks, that form a structure of each part of an essay an even each paragraph.
Each and every example of argumentative essay begins with a hook and a thesis statement. Thesis is a main idea of your essay, a major point, that you've chosen to prove. By contrast, topic sentences define the general issue you talk about in one single paragraph. Good topic sentences can do miracles with your essay: they draw the reader in and demonstrate what you are going to talk about without giving away too much information. Efficient examples of topic sentences are concise and compelling. They don't have to provide factual information, but describe a detail or a character, that is capable of evoking emotions and pointing out the questions you intend to answer in the paragraph.
Argumentative essays as a type of academic paper often contain factual and statistical data. Writing your topic sentence, don't overload it with numbers and quotes. One of the best principles of topic sentence writing is to keep it short and sweet. The meat of your research has to constitute the body of each paragraph, while topic sentence is an instrument that connects the parts of your essay. If you want your essay to have the edge and flavor, make your sentences interesting and catchy. It's easy to inform the reader about your position. What is difficult though is to get them truly engaged into the topic.
Topic sentence is an important stage in writing an argumentative essay. All you need is to mix a bit of inspiration with logic and care for your reader. If all that seems too overwhelming, or if you simply don't have the time and energy to craft each topic sentence in a proper manner, contact Papersmaster.com. Our writers have the recipe of perfect writing: no plagiarism and mistakes, 24/7 support and on-time delivery. Want that? Contact us now!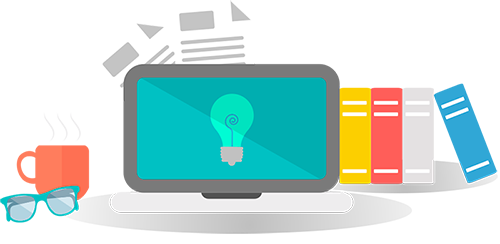 We have taken appropriate security measures to protect you against loss, misuse or alteration of the information we have collected from you.
Please read our Privacy and Cookies Policy to learn more.
order now