Finance Papers
Finance papers are challenging for two reasons. First, they have to be based on clear and accurate calculations. Second, they have to be properly written. The latter means not only absence of lexical and grammatical errors, but also appropriate formatting and structure of work.
Finance research paper topics may vary. They range from evaluation of impact of social responsibility on company's financial performance to analysis of monetary policy's affect on inflation. Finance paper topics are really numerous, and what matters here is your personal preferences or scientific adviser's choice. When it comes to picking the topic for you, it's necessary to remember about basic principles, that distinguish a good topic from the bad one, and frequently predetermine the success of your work. Here's a short list of "have to's" you need to consider.
You have to be genuinely interested in your topic.

You have to be able to support your research with relevant and adequate data.

You have to know how to use statistical tools, necessary toconfirm you ideas.

You have to try to bring something new to the literature in your field of studies.

You have to justify and prove the practical value of your research.
Finance Research Papers: How to Make the Writing Easy
Not scared yet? Good for you! Finance paper writing surely requires lots of attention, time and efforts. However, picking a good topic is going to truly engage you into the research process, making it far more enjoyable. Furthermore, a finance research paper, just like any of those, can be divided into constituents. These are the introduction, main body (where you demonstrate the methodology, backing for calculations and the findings of your research), conclusions, literature review and bibliography. All of that seems to be just too much. Using this step-by-step approach, you can make the writing much more digestible. Which seems to be a good idea.
We have provided a number of tips and prompts on how to write different types of research papers. They are really cool, believe us! However, they can basically be compressed to some generic points.
Use common sense, writing your papers. Remember, dressing up your paper too fluffily will make your instructor doubt your competence.

Follow rigid structure – that will not only help you write the paper much easier, but also will leave your reader with impression of thoughtfulness and consistency.

Don't plagiarize. Refer to each of the sources, you've used. Stealing someone else's thoughts is not just frowned upon, but punishable (though you probably know it). And it's bad for your karma!
That's pretty much all the general information on finance paper writing. If you need some more or seek professional writer's help – Papersmaster.com is here for you! We are online 24/7, so when you're in need – we can write your paper, indeed!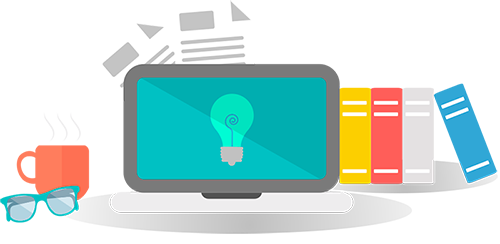 We have taken appropriate security measures to protect you against loss, misuse or alteration of the information we have collected from you.
Please read our Privacy and Cookies Policy to learn more.
order now