How to Write a Good Persuasive Essay

Persuasive essay is a frequently assigned type of writing. Although you might get a bit confused at first, eventually a persuasive essay outline will become as clear as day, and you'll be able to apply this scheme to any given topic. What is great about persuasive writing is that it has an absolutely clear purpose: you need to prove your right and make people stop hesitating about your stance. We will help you achieve this goal and prepare your own cocktail of arguments, hooks and killer conclusions!
Persuasive Essays are Not Your Cup of Tea? We'll Help You Out!
Persuasive essay topics are quite various. As far as the topic is the crucial element of your essay, it's a good idea to pick it carefully (unless it's assigned by your instructor). You have to be passionate about your topic along with being reasonable. Persuasive writing has to involve studying the subject from different points of view, so you need to keep the ability to stay unbiased.
Once you've chosen the one and the only from the myriad of persuasive topics, you need to move to the writing itself. The best of the persuasive essay examples start with a hook: the element, that grabs readers' attention and makes them want to read the essay till the very end. After that you can include some background information on the topic to introduce the reader to the big picture, you've decided to dive into.
The next vital element of persuasive articles is your thesis statement. This is the part where you have to voice your position on the subject. Make sure that your thesis is logical, debatable and provable. Basically, thesis is the essence of the whole essay, that is why the time spend on crafting the right thesis statement truly matters a lot.
The main body of persuasive essays and persuasive speech examples is devoted to proving your point of view. Each claim you choose to support your initial thesis has to be defended by details, that demonstrate your comprehensive understanding of each proof you've decided to provide the reader with. A great idea is to dedicate a paragraph to the opposing point of view. This one has to be not proven, but refuted. This way you'll pay respects to your real or imaginary opponents and show that you understand the issue perfectly.
The conclusion for a persuasive essay is basically restating your thesis. However, don't fall into the trap of simple rewording. Your thesis has to be demonstrated in the light of all the evidence you've provided. Here you once again justify your viewpoint and highlight the significance of your work.
Well, now you know how to write a persuasive essay. All you have left to do is to sit and write! However, if you don't have enough time to complete this task or just don't feel like doing it – Papersmaster.com is at your arm's length. Feel free to apply for our help when you need it the most! We're here for you 24/7!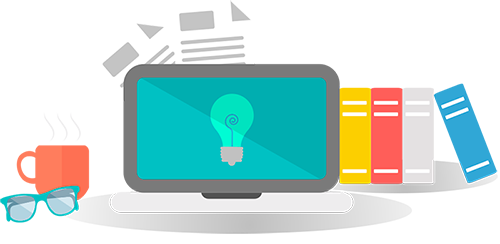 We have taken appropriate security measures to protect you against loss, misuse or alteration of the information we have collected from you.
Please read our Privacy and Cookies Policy to learn more.
order now