How to Write a Thesis Statement High School

Writing a good thesis is important no matter where you are: in a college, university or high school. A great thesis statement helps students succeed in their work while a bad thesis can easily fail entire project. However, thesis statement writing should not only be learnt, but also taught. The sooner students get to know how to write a good thesis, the better they will understand all the factors, needed to create a great written project. Thus, teaching thesis statements in high school strongly influences future results of education.
How to Teach Writing a Strong Thesis Statement: Basics to Remember About
If you want your students to write a good thesis from the first time, don't put too much hope in it. It usually takes time to become a skillful thesis statement writer. Nevertheless, if you mix some patience with a bit of creativity, thesis statement writing will become much easier for your students. They might have difficulties with this at first, but usually a little practice and discussion helps clarify the subject once and for all. There are some great suggestions about plans for thesis statement lesson: you might ask your students write their statements on slices of paper anonymously, and then discuss each one. You also could divide your class into groups of three, where students can discuss features of each thesis together in order to get profound understanding of how to write a great thesis statement. All in on, discussion, analysis and practice make a perfect thesis statement lesson plan.
Writing a strong thesis requires knowledge about different types of thesis statements. One of the most frequently used types of thesis statements is analytical thesis. Here the idea, which is going to be researched in your paper, is demonstrated. Another type of thesis statements is a statement for persuasive essays, where you should include the hook which is supposed to get the audience take your side. However, all the items from the list of thesis statements have something in common: they are clear, debatable, logical and concise. Following this criteria is one of the shortest ways to getting your thesis statement right.
Getting clear understanding of how to write a great thesis statement in a high school is a great foundation for future educational success. PapersMaster.com has already mentioned, that defining your thesis develops critical thinking and helps outline and follow rigid structure of your project. This way, beginning of the project greatly influences its final outcome. So, teach writing thesis statements, learn and practise doing it, and may the Force be with you!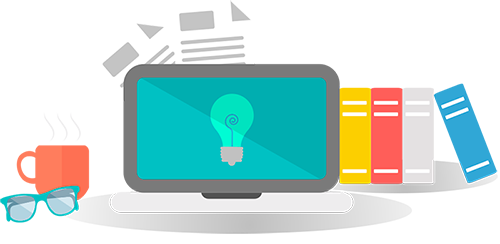 We have taken appropriate security measures to protect you against loss, misuse or alteration of the information we have collected from you.
Please read our Privacy and Cookies Policy to learn more.
order now