How to Write a Compare and Contrast Essay

Comparison and contrast essay bears its main idea in its name. To quote a great philosopher Captain Obvious: "If you don't know how to write a compare and contrast essay, try comparing and contrasting something". Deep thought, huh? Having taken a moment for appreciating it, let's get a little bit more serious. Compare and contrast essays might definitely be challenging, especially when you have no idea what to start with. However you can make the process of writing them much easier with wise advice from PapersMaster.com.
Writing a Compare and Contrast Essay in 5 Steps
Step 1: analyze the objects for your compare and contrast paper. Comparison essay deals with enumerating of all the similar features of two objects. Contrast essay involves defining discrepancies between two objects. As you understand, with your type of essay, you'll need to find both their resemblances and distinctions. Venn's diagram might be a helpful instrument, being a great visual aid that will help you cover all the things you wanted to mention in your project.
Step 2: formulating a proper compare and contrast thesis. Assuming that you have already singled out each similarity and difference between the two issues, objects or characters, you need to justify your writing. You need to say, why the controversy between the two matters. How did it/does it influence the world we live in? Why does humanity need your compare contrast essay? Are you trying to show the influence of two object on a certain process? Do you want to single out, which matters more? These questions are up to you to answer. Though it might be tough, answering them can really understand the topic better and have more profound result in the end.
Step 3: decide on the model for your comparison contrast essay. Santa Barbara City College suggests two choices for compare and contrast essay format: point-by-point and block methods. In the first one you analyze both objects on certain aspects. For instance, in a sample compare and contrast essay about cats and dogs you will see three main body paragraphs, where both pets will be organized according to their price, needs for accommodation and influence on owner's life. In the second one, you will see two main body paragraphs one about cats, another one about dogs, each paragraph containing detailed description of qualities of a cat and a dog.
Step 4: use the tips above to create a first draft of your essay.
Step 5: edit it, until you get a crystallized, solid essay, that will show how the objects are different and how they are similar. That is probably the hardest part, but in the end you will satisfied with the result.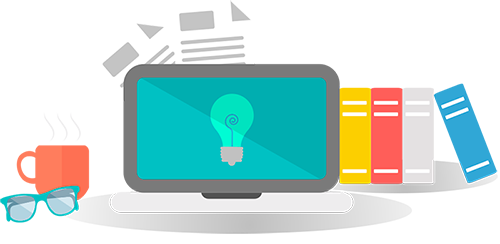 We have taken appropriate security measures to protect you against loss, misuse or alteration of the information we have collected from you.
Please read our Privacy and Cookies Policy to learn more.
order now