Powerpoint Presentation
PowerPoint presentation is nowadays an essential element of various occasions: talks, conferences, scientific assemblies. Actually, it seems a bit too trite already. However, it may either do miracles for your presenting or ruin it completely. PowerPoint presentation templates quite often include basic and necessary elements. However, what they lack is your personal touch, that will transform a template into a perfect illustration of your presentation.
The Best PowerPoint Presentations: What's the Secret?
What is the biggest problem of PowerPoint presentations? They might be booooring. Even with more o's. How many times did you feel like snoring when somebody was giving an endless speech with the dullest slides ever? I guess, the answer would sound like: "A lot". And now you are at the point, where you need to give a speech with a presentation. Most probably you want to be memorable and leave your audience impressed. So you desperately need those PowerPoint presentation tips in order to get a perfect one.
To begin with, you need to prepare a good outline of your speech, which is going to be compliant with the structure of your presentation. Your speaking has to be perfectly synchronized with the change of slides.
Effective PowerPoint presentations have their slides dedicated to one issue at a time. Don't include numerous paragraphs to one slide. People either won't read them, or will stop paying attention to your speech. Don't want that? Then, concentrate their attention on the most important bullet points, and give a detailed description by yourself.
Another feature of good PowerPoint presentations is the simplicity of perception. We have already covered organizing of textual information, so now we're going to talk about design features. Don't overtnink them. The more graphic garbage your presentation contains, the more difficult it is to follow. Avoid overloading your slides with pictures and clip art. This will divert attention from your message. Make the information terse: this way it will speak for itself. One more design tip: don't hesitate to make your font a couple of points bigger. Weak-sighted people will certainly be grateful.
Last but not least, you should think of the question: "what is a PowerPoint presentation"? It is a complement to your talk. Don't try to include huge masses of information into the slides. They should enhance your message, and not be a separate one. Make sure that they work together accurately, but remember that it is you, not your presentation, who is the center of attention.
Troubles with PowerPoint Presentations? We Know Who Can Help!
Well, we're not going to make you wait till the end of commercials to find out the secret. It's us! Papersmaster.com may easily help you with PowerPoint presentation ideas. Get our master writers in your team! You won't regret, when you hear applause from the audience.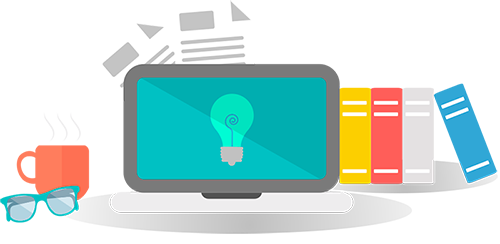 We have taken appropriate security measures to protect you against loss, misuse or alteration of the information we have collected from you.
Please read our Privacy and Cookies Policy to learn more.
order now