How to Write a Compare and Contrast Thesis

Compare and contrast essay is a frequently assigned type of paper. Knowing how to write a compare and contrast essay means being able to easily define the similar features of two topics and demonstrate the differences between them. Compare and contrast essay topics may vary, the subjects of comparison may even seem impossible to relate. Nevertheless, your task will remain unchanged. All the preparation period will result in creating a solid thesis statement, that, in its turn, will be the foundation for the main body of your research. Do you want to get it done properly? We've got something for you then!
How to Write a Thesis? Easily!
Obviously, the first question that strikes you is: "how to start a compare and contrast essay?". You will need a hook sentence and some background information to engage your audience into reading. These, of course, are important elements of a compare and contrast essay outline. However, the crucial one is your thesis statement. Just as in any type of essay, it conveys your message, demonstrates your stance on an issue, shows your beliefs, if you will. That is why spending time, crafting a perfect thesis statement is really worthwhile.
When you are about to start writing, think about the definition of compare and contrast essay. Basically, it is highlighting the differences and pointing out of the similarities between two characters, objects or concepts. Thesis statement is a condensed version of your analysis of two issues. To come up with a perfect one, you might use Venn diagram. It comes in handy, when you need to visualize and organize your thoughts. For instance, you need to compare and contrast business strategies of two major mobile devices manufacturers. The section, where two circles overlap will be devoted to similarities: wide range of products, global presence and huge popularity. When it comes to filling the empty sections of the circles, you might think of other aspects. Do both companies pay equal attention to their marketing policy? Do they follow the same principles, when it comes to the use of other technology and paying royalties to its inventors? Are their products popular within the similar age category of customers? Here you go! Choose something you want to concentrate on, and move to thesis writing! Basing on what we have here, we can say something like this: "The X-Company and the Y-Company are the leaders of the market, occupying the impressive percentage of market share in the field of mobile electronic devices. At the same time, the X constantly invests in publicity, engaging customers not in their philosophy, while the Y prefers their products speak for themselves". What do you think about that? How will you support you ideas? Which approach is more effective? You've got the whole essay for that! Pull yourself together and write!
If all the compare and contrast ideas seem to run away from you in terror – address Papersmaster.com! Our writers know how to write about all the beautiful similarities and diversities of the world. Apply for their help and believe us, you'll be impressed!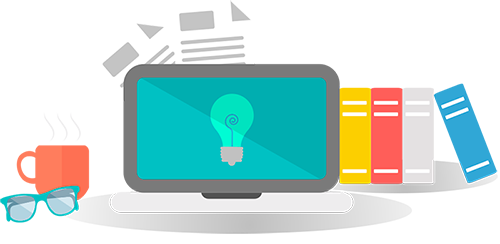 We have taken appropriate security measures to protect you against loss, misuse or alteration of the information we have collected from you.
Please read our Privacy and Cookies Policy to learn more.
order now