Lab Report Writing Service
Lab report is a written description of research, you've conducted in your laboratory. Although the results of the experiment might be truly significant, you can't expect people to find out about them, unless you publish your findings. Basically, you can learn how to structure this type of paper, reading a lab report example in a journal or somewhere on the Internet. Lab reports are not really tricky, however, with few simple tricks you can truly master the art of writing them. No matter either you read a chemistry lab report example, or a sample lab report in the field of physics, you should remember that "the chemistry" thing is appropriate here too. What kind of small details seem really annoying, when you read a report? What fascinates you and makes you want to use the same features in your lab report? We agree, the answers to these questions are pretty subjective. However, we can share some secrets that can easily help you improve your lab reports.
How to Do a Lab Report? We Know! And You Will Too!
Writing a lab report, as any kind of academic paper, starts with a title. Make it long enough to reflect the topic of your experiment and concise enough, so that the readers don't start to snore at the very first page. "Brevity and accuracy" should be your motto here.
After that you come to the abstract of your report. Usually, it is not supposed to occupy more than one paragraph, where you have to fit an introduction, methods, results, discussion and conclusion. It's the essence of your work. The practical advice at this point is to create your abstract at the very end of your work on lab report. It is almost always easier to crystallize the main point from the large volume of the text, than to blow a huge wordy bubble from a little phrase.
Lab report introduction represents the theory, you are testing in your experiment. You can also add explanation of terms and concepts, that your reader is unfamiliar with. They will be grateful for that. And then you state your main idea. Depending on complexity of your report, you might need from one to multiple paragraphs in this section.
The next element in lab report outline is demonstrating your methods. Here you can ask somebody to read it for you in order to avoid confusion and misunderstandings. Some people might be not experts in your field, so give them the chance to see how brilliant you are!
After that any example of a lab report will provide results of your research. Support them with details and, if any, present you visual aids clearly and efficiently.
Final sections of your lab report include discussion and conclusion. The difference between this is that discussion shows whether you've proved your hypothesis or not, while the conclusions demonstrate what you've learned from your lab and how you're going to implement the findings in your further projects.
Now You Know How to Write Lab Report. Why Don't You Do It?
If it still seems too tough, you can find a helpful friend, who is experienced in conducting and writing about experiments. Don't have the guy? Well, now you have PapersMaster! Contact us and go live your life!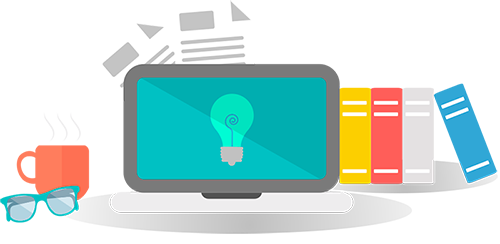 We have taken appropriate security measures to protect you against loss, misuse or alteration of the information we have collected from you.
Please read our Privacy and Cookies Policy to learn more.
order now