Case Study
Case study may be included into different educational courses: business administration, social studies or psychology. This type of work makes you not only develop critical thinking and analysis skills, but also general writing skills, as far as you need to describe certain issue, not only providing statistical data but also your personal ideas and observations. Case studies involve investigation of a certain project or organization's activities, or profound research of behavior of a personality. Case study method is widely used for the reason that it allows students immerse into the topic and research it from the practical side, which makes it applicable not only for further research but also for professional activities. So, having completed case study research, you need to pose a question and lay the ground for future projects.
What is Case Study: Basics to Follow
Case study examples can be find everywhere nowadays: scientific journals, academic papers, online magazine articles. As far as the examples are quite abundant, you might ask a reasonable question: "Well, how do you define case study then?". There is not one unified case study definition, however, if one was formulated, it would sound like: "It is a detailed analysis of a certain entity: a person, organization, company, business decision or social activity". You have to state a certain thesis, that is going to be explored and supported in your research. Well, knowing what it case study helps in actual writing a case study, doesn't it? Anyway, we're moving on.
How to Do a Case Study: Techniques and Approaches
When you are about to work on a case study project, there are several issues to be concerned with. The first step is determining the topic and the subject of your paper. Those have to be compelling not only for you but also for your potential reader. Also, it obviously has to be relevant to your field of studies (most probably, you are aware of this, however, some clarification is sometimes a good thing). Having done that, you should clearly understand, what type of paper you're going to write: evaluational or exploratory. A good idea might be to thoroughly analyze an example of a case study of each type. This will help you understand the criteria and structure much better. Then you move to choosing the approach, you want to apply: it might be either theory-testing, or theory-building or illustrative. This way you will be able to clearly see, what kind of instruments you are going to use in your project: argumentation, verification of a certain theory or description of a phenomenon. These are the crucial decisions to make about your project. Then, the content side gets much clearer, while the structure remains standard: introduction, main body and conclusion. Thus, crafting a solid mental structure makes actual writing smooth and painless.
Finally, if you don't want to suffer alone – get PapersMaster's help. Our writers know the case studies techniques as the back of their hands.
Contact us and enjoy your life!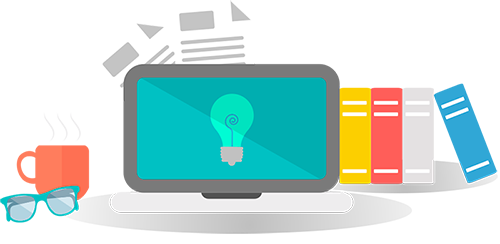 We have taken appropriate security measures to protect you against loss, misuse or alteration of the information we have collected from you.
Please read our Privacy and Cookies Policy to learn more.
order now