How to Write a Thesis Introduction

Good thesis statements vividly demonstrate your writing style and personality. How deep are your insights on the issue? Can you grab readers' attention from the very first line? Is your professor or other audience likely to keep reading your paper till the very end? All the positive features of your writing get obvious in an essay introduction. Thus, the importance of writing an introduction in a proper manner is unquestionable. What is questionable issue though, is your ability to get it done perfectly and not to go crazy because of huge number of requirements you have to meet and the abyss of assignments you've got to complete. Don't panic. We believe in you and definitely can help.
Things to Remember when Writing an Introduction
"How to write thesis statement?", "How to write an introduction for a research paper?", "How to write an introduction for an essay?" – people usually get tormented by these questions, when they sit, staring at a blank paper for hours. E.L.Doctorow once said: "Writing is an exploration. You start from nothing and learn as you go". So, the important thing is to stay calm and keep writing. This way, you are more likely to come to a great result in the end.
Strong thesis statement is an important first blow in your fight for a great mark. However, academic paper writing resembles professional boxing rather than a street fight, so the battle begins with a bit of preamble. A good essay or research paper thesis is preceded and followed by a team of supporters, which make it look even more significant. A great idea is to start your writing with a hook: fascinating fact, challenging question, shocking statistical data – those would be great to attract attention and get the reader join you on the way to conclusions. Another tip is to provide some background information on the issue, you've decided to investigate. Remember: your reader is not necessarily a professor in your field of studies. If you can't explain something in simple words, you, most probably, don't understand it. Prove that you're a real expert!
Good thesis statement demonstrates the significance and value of your project. Therefore, a real purpose of thesis writing is providing the evidence of profoundness of your research. Make sure, that your thesis statement for research paper or for an essay justifies the work you've done. The thesis has to be logical, debatable and provable. This way not only you'll cover the subject you aimed at, but also prove that your project has true value and can be considered as a real contribution to your field of studies.
Thesis statement and introduction to an academic paper are really challenging, because they contain the essence of your project. If you need expert help from someone, who is a real master of academic writing, don't hesitate to contact Papersmaster.com! We're happy to help you 24/7!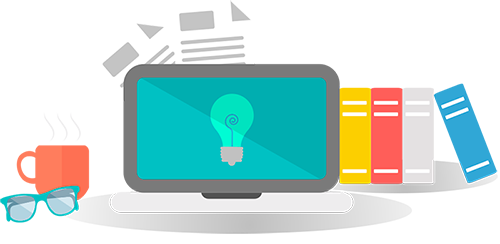 We have taken appropriate security measures to protect you against loss, misuse or alteration of the information we have collected from you.
Please read our Privacy and Cookies Policy to learn more.
order now