How to Write an Acceptance Speech

Acceptance speech giving presupposes that you're already a winner. Or supposed to be one, if you're still on the stage of planning your address. Even if you're not really a master of public speaking, pronouncing a thank you speech for award is a great pleasure, as far as you talk to people who have come to celebrate your achievements in a certain sphere. Choosing the right words for a thank you speech will have people acknowledge not only your professional success, but also your outstanding personality. But only if you use your advice!
4 Ingredients of Great Acceptance Speeches
Acceptance speech definition may roughly sound like this: it is a big thank you to all the people, who chose you to be the one to accept the award and those, who supported you during your hard work. Yeah, no place for bragging, unfortunately. There could be some, but only in a nice and funny way. As far as the speech itself is not supposed to be too long, acceptance speech outline is usually not too large-scale. Let's move to the point.
Thank the people, who decided to award you. Yes, it's predictable. Yes, it's a bit banal. But if you want those guys to give you another award for your next achievement – you better thank them now, so that they don't regret their choice.

Say, how honored you are to get this specific award. Even if it's not the Academy of Motion Picture Arts and Sciences, people still need to know, that you are grateful specifically to their organization for providing you with the trophy.

Basically, each acceptance speech example will have the part, where you talk about how the award matters to you personally. Here you can talk about your ambitions and expectations, that led you to this significant moment. Remember, though, that you still have to be humble and maybe, a bit ironic, so that the audience doesn't consider you to be arrogant and entitled.

Thank again. This time, you move to the people you personally are grateful to. Members of your family, friends, colleagues – they deserve to be mentioned in your acceptance speech. Even if you feel like you've done the job all by yourself, imagine actually being left alone at the very beginning of your way to the award. If that doesn't feel good – thank your people. If it does – thank them anyways. As we've mentioned above, arrogance is not the best approach you can use for the acceptance speech.
Finally, you can always search for inspiration from famous acceptance speeches. Joe Pesci, Meryl Streep, Matthew McConaughey — whoever impresses you the most. If you still are at a loss for words – contact Papersmaster.com. We can help you with this daunting task. All you will have left to do is relax and choose the outfit for the event!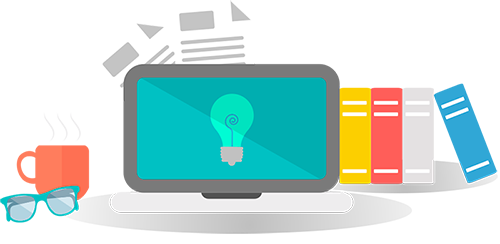 We have taken appropriate security measures to protect you against loss, misuse or alteration of the information we have collected from you.
Please read our Privacy and Cookies Policy to learn more.
order now