Writing an Argumentative Essay

The new Star Wars movie has just been released. Either you like it or not, it's a huge part of a modern culture. How is this fact connected with academic papers? First of all, you might analyze a couple of argumentative essay examples: they will all be devoted to picking a side in the argument and proving your point. Isn't it similar to eternal confrontation between the Dark and th light Sides? Otherwise, there's a chance that your professor might be a Star Wars geek, and the next one of argumentative essay topics will be devoted to expressing your opinion about the new part of the great saga. Actually that's not a bad option for an argumentative essay sample, because so far the movie has had a rather controversial feedback. So, how do you fit your impressions of the movie to the argumentative essay format? Let's talk about it!
Become the Master of Argumentative Essays Writing
Each and every example of argumentative essay will consist of basic elements: introduction, main body and conclusion. Each of these might be divided into smaller elements.
Argumentative essay introduction will contain a hook sentence, some background information on the subject and a thesis statement. So, writing an argument essay on Star Wars should start with something, that grabs readers' attention. It could be anything: from a rhetorical question, to a fascinating statistics about the film. Then you provide your reader with additional details, to prove that you understand the topic to full extent. Then goes your thesis statement. It has to be logical, provable, and, importantly, debatable. Speaking of the latter, with the new movie, you're in a win-win situation: no matter what you say, either you loved it or totally hated it, you'll have loads of people to react. And that's what debates are all about, right? And don't forget to make your thesis stronger, adding the answer to an implicit "so what?' question. This way it will truly be a grounded opinion.
Main body of examples of argumentative essays is concentrated on major claims, you're going to use to support your thesis statement. So let's say you hated the movie, and think that the plot was moving too hastily, the most memorable member of the cast disappeared too quickly and the main villain didn't live up to expectations? There you have yourself three paragraphs of the main body! The same thing works if your feedback is positive: choose three most important features you liked, and expand them into micro-parts of the main body of your argument essay example. To do that you're going to have to provide an illustrative detail for each claim, show, why this example is particularly significant and, maybe, include a transition to the next argument. Use this scheme, and the main body will be well-structured and properly balanced.
The conclusion of your argumentative essay example recaps everything you've mentioned in your essay. You don't simply reword your thesis, but tell your reader how it has changed in the process of your proving it. You also may include a little piece of food for thought. What you think will happen in Star Wars VIII? How would you personally define the direction of the story? Who you would or would not recommend to see this movie? Well, you've got it, right?
So, if the next argumentative essay topic is up to you – think of the Star Wars 7. It's definitely going to put up a good fight. If it's something much more boring – look through our Tips and Prompts. It might be of a great help. If you don't want to deal with it at all – PapersMaster's Jedis will come to save you. So pick the option that works for you best and… May the Force be with you, of course!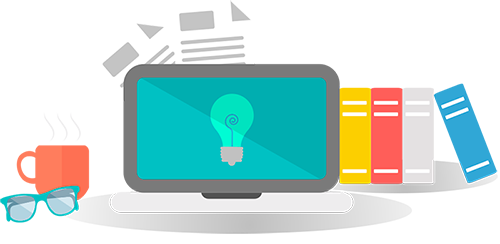 We have taken appropriate security measures to protect you against loss, misuse or alteration of the information we have collected from you.
Please read our Privacy and Cookies Policy to learn more.
order now