Book Review
Book reviews are not that difficult to write, are they? All in all, you only have to read the book and express your opinion about it, which a lot of people really enjoy. So, when you are assigned to write a book review, you are authorized to impose your judgement on somebody. How cool is that? Well, in fact it's not that easy. Writing a book review involves not only giving your opinion but also summarizing the plot and analyzing author's ideas. So you have to do a bit more work in order to create not a comment on a social network, but a profound book review. What are the key ingredients of this recipe? We'll tell you. But you'll have to keep reading!
Want to Be Treated Like an Expert? Write Your Book Reviews Like One!
Searching for inspiration, you might look through number of book review sites. They all have different features and special patterns of assessment, however, the structure of a book review template is similar. So, what are the important landmarks you have to pass writing a book review? First of all, you need to provide the title of the book and the author's name. Although this point is quite obvious, sometimes we forget really essential things. Remember about it. After that you need to state the main thesis of the book, indicate the arguments, author uses to prove his point, describe the structure of the book. Pay respects to the author, and then express you opinion.
You can go two ways: either divide your review into two parts, or create a synthesis of author's ideas and your viewpoints. It's a matter of choice, so try going through couple of examples of book reviews, in order to decide, which looks better. If you decide to go the first path, you will dedicate the first paragraph to the brief summary of the plot and description of the main characters. Note, that you don't need to reveal the outcome of the book: get your reader intrigued! The second part of this type of review will contain your analysis and critical evaluation of the book. Try analyzing major social trends of the period when the book was written. It can help you not only understand the ideas of the book deeper, but also leave an impression of not just a reader, but a qualified reviewer.
The second way involves combining of summary and analysis. You can start with your observations, supporting them with details from the book. Make sure, that you evenly distribute your opinion and objective assessment of the book's contents. Analyze a sample book review and make conclusions about what kind of organizing of a text makes you actually want to read the book and thank the author for a great coverage of a piece of literature.
Need Masterly Written Book Review – We Know Where to Get One!
Book review websites offer a great deal of theoretical material. We offer practical solution of the problem. Papersmaster.com can quickly provide you with a high-quality review, that will meet all your requirements.
Contact us, so that we can assist you. The best writers, ready to help 24/7!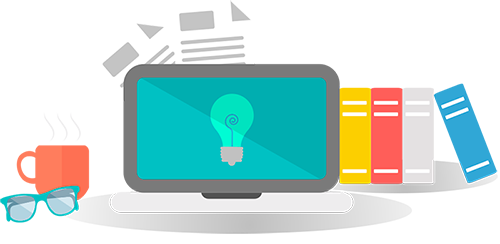 We have taken appropriate security measures to protect you against loss, misuse or alteration of the information we have collected from you.
Please read our Privacy and Cookies Policy to learn more.
order now