4 Awesome Startups of 2015

Here's an original idea: the world is changing incredibly fast. (That's what we call a great hook sentence, right?) Jokes aside, technology and the people, who are on the edge of it, transform the reality we live in really fast. Understanding what is happening around you actually gives you a number of opportunities: from applying for a job in a company you like, to starting something original and amazing. What I intend to do is tell you about a number of startups, that reflect the spirit of the era and are about (if not yet) to get loads of cash.
Feelback, not Feedback
Vicomi is a web tool, that allows to engage emotions of a site visitors. Enabling people to not only post comments to the content, but also express their emotional reaction, it helps you personalize the response and analyze the feelings of your audience. This way you can track, what kind of "feelback" your content gets, see, how readers react to certain authors' work, and realize what kind of emotions lead to the increase of "buzz" intensity in social networks. Instead of writing lengthy comments and still being misunderstood, you can just press the button, that conveys your emotions. You still can write a lot, but as for me, the process gets much more fun.
Go Green. Ride Green.
Exhaust fumes and toxic waste, produced by automobile industry annually, slowly but surely lead us to the post-apocalyptic images we see in the movies. Being not the first, but probably one of the coolest, INU, top product of the Green Ride company, is an electric vehicle, that may actually brighten the mood for the future to a great extent. The concept is that "INU" − "dog" in Japanese – is not just means of moving around the city, but is your faithful companion. Compact, stylish and environmentally friendly – these seem to be characteristics of a perfect future vehicle. And INU has those. What is more – its handlebar connects to your smartphone. So making road movies and urban-style selfies on-the-go is just at your fingertips.
Battery, the Immortal
Sick and tired from your phone dying at the most inappropriate moment? There's a solution. StoreDot offers a battery, that can be charged within 60 seconds. The technology is applicable not only to smartphones, but also to electric vehicles. For the latter, 1 minute of charges produces enough energy for 60 miles ride. Mile per second. Isn't it awesome? Using chemically synthesized organic materials of non-biologic origin, StoreDot's batteries and chargers are not only unbelievably efficient, but also ecologically friendly. The use of organic materials contributes to longer life-cycle of batteries, saving you money, and reducing waste for the planet.
Give Yourself a Hint
Sweet fizzy drinks are bad for you. Sugar makes you fat. You're aware of that? Then you most definitely know, water is an absolute necessity for feeling and looking good. What about water, that has a natural fruity or berry flavor and is free of sweeteners and any artificial ingredients? Do you like the idea? Hint has brought it into life! Their motto is: "Drink water, not sugar". It is a real win for people, bored of plain water, and not allowed to drink sweet beverages for health or dietary reasons. Being a mix of pure water and fruit oils and essences, Hint water not only tastes great, but also benefits your health.
Are you feeling just as excited about this awesome stuff as I am? Are you impressed to create something just as great and useful? What stops you then? If its the burden of your studies and academic writing in particular – contact Papersmaster.com! We can do the writing, but you'll have to deal with inventing! Let's make world a better place together!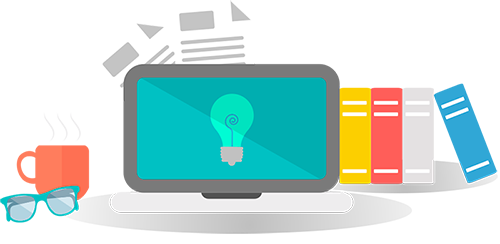 We have taken appropriate security measures to protect you against loss, misuse or alteration of the information we have collected from you.
Please read our Privacy and Cookies Policy to learn more.
order now