How to Write a Conclusion Paragraph for an Essay

What is a conclusion paragraph for your essay? That is a great question. Conclusion paragraph is a final dash of your picture. A cherry in your cocktail. Sesame seeds in your salad. Cranberry sauce for your turkey. Guacamole for your nachos. Got the idea? Without conclusion your essay might be good. But it won't be complete. Writing a conclusion is obviously the last thing you do, but it still requires your attention. Have your picture perfect, your cocktail delicious, your turkey spicy… Just write a great concluding paragraph with our tips!
How to Write a Conclusion Paragraph: Putting It in a Nutshell
Writing a conclusion is wrapping up the whole message you've conveyed in your essay. You probably already know how to write a good essay: you need a hook sentence, a solid thesis statement and strong arguments that support your stance. At the beginning you move from the general to specifics. Conclusion actually goes in the opposite direction. Here you move from your main idea to the big picture, and show why your viewpoints are significant.
Conclusion in any sample essay restates the thesis. However, simple paraphrasing is not enough. Your goal here is to demonstrate, how your ideas have changed in the light of claims you've provided. Writing an essay is a process of analyzing and argumentation. Show, that not only your thesis was valid, but that it also got truly solidified by the proofs, you've chosen.
Thinking about what does conclusion mean, you may come to conclusion that it's mere summarizing of your main ideas. Basically, it's true. However, a cool move you can make is to show your reader the direction of their future research and readings. Don't give new details, concerning the topic of your writing. A good idea, though, is to pose a rhetorical question or provide an interesting detail, relating to a wider sphere of your research. This way your audience will not only get to know what is your stance on the issue, but will also get a chance to develop their own, profound point of view. Which is pretty cool!
Concluding sentence connects back to the introduction of your essay. This way you'll create a solid composition, and your essay will resemble a beautiful sonata, with a perfect form and compelling contents. Conclusion sentence has to leave your reader with a feeling of closure and completeness. So make it logical, concise and tasty!
Papersmaster.com can help you not only with conclusion, but with the whole essay! Contact our writers, when you're ready to drop with fatigue, don't feel like writing or have too much on your hands! We're online and at your service 24/7!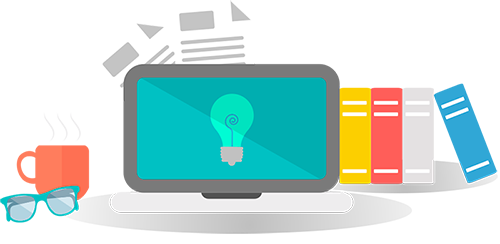 We have taken appropriate security measures to protect you against loss, misuse or alteration of the information we have collected from you.
Please read our Privacy and Cookies Policy to learn more.
order now