Essay on Video Game Addiction
Is Gaming Addiction More Dangerous to Children or Adults?
We live in a world that is more global than ever. New digital technologies appear and develop every day. New technologies change our lives; now we have much more tools that provide us with possibilities for self-realization. Many people choose to live online, rather than in a real life. Video games allow us to express our personality and character. Sometimes, video games may motivate people to develop their personality, but sometimes they become an addiction which causes really dangerous consequences. Such an addiction has an impact on mental and physical health; it affects relationships with friends and the whole society.
Video games increase violence, and both adults and children may demonstrate more violent behavior due to their addiction. However, statistically, children are more exposed to such consequences than adults. There is violence of different kinds. Children may demonstrate disrespect to others, or even attack people around them. There's no secret that computer games include various content that depicts violence. Most people who spend all their time playing such games start copying models of behavior that they see in the game. Many games are about killing monsters or other people, using various weapons. People have to kill more targets to get a higher score, and they try to do it faster than other players. Therefore, they overcome psychological mechanisms that stop us from violence. Young children have unstable character, so they are more exposed to the violence. According to Harvard Publications (2017), life experience and knowledge of teenagers and adult people are not comparable, and first ones have more problems with understanding what the real life is, and what is just a simulation. They can easily come out of borders of the game world. Given that kids harder differentiate virtual and real worlds, they forget about their responsibility for their actions. Such a problem becomes even more dangerous in case parents are not interested in raising their children and development of their values. The influence of video games becomes stronger in stress situations, where children don't have much time to think about their actions.
Given that many children are raised in disadvantaged families, and much more children are abused, they often seek for escape in the virtual world and become addicted. As we mentioned above, addiction is often triggered by stress. Children who face problems within their families suffer from stresses more often. Adults who had a difficult childhood are also more exposed to addictions. Many mental problems are caused by physical abuse, ill-treatment, and disrespect. When members of the family face such issues, they can either struggle or try to avoid such situations in various ways. For children, the second option is easier and sometimes it's the only available option. Children cannot protect themselves against physical and psychological violence. Keepers conducted a study that considered the family and the problem of child abuse. According to this study, mental health of children was also affected by computer games. A boy who participated in this study used gaming to repress his violent thoughts about his father. According to Huang, Lee, and Chiu, parents must participate in their children's lives, helping them in self-realization, and provide them with the necessary knowledge to develop their worldview. If parents help children develop their skills, they also protect them from negative consequences of gaming.
The described processes are also a common reason for isolation from the society. Children feel better in the virtual reality than in the real world. Many adults who had a difficult childhood demonstrate the same patterns of behavior. People who don't succeed in self-realization and building relationships often develop the gaming addiction. Such an addiction distances these people from the society even more. They spend more time alone, which affects their physical and mental development, as well as their personal and professional realization. According to Chiu et al., young people choose to game to emotionally compensate difficulties associated with their childhood. Scientists discovered a strong relationship between crimes, drug, alcohol, and gaming addictions, extreme sports, and sensation seeking. Such a relationship can be observed in the example of people who had a difficult childhood background and developed addictions, committed various crimes and demonstrated aggressive behavior. As for the gaming addiction, it causes such negative consequences as other addictions, disposition to criminal activity, inability to adapt to the society, and aggression.
The gaming addiction is one of the most common kinds of addictions, though being one of the most underestimated ones. It affects various aspects of life, including the psychological and social life of people. The virtual reality of the game imitates the real world, at the same time being more useful for some players. Addicted people choose gaming to become a better being, to live better lives, and to escape the society. At the same time, gaming causes many dangerous consequences, such as crime, aggression, and violence. Our society must address these issues, because these problems affect the personal development of addicted children and so affect the social welfare.
This argumentative essay considers one of the most common modern problems. Both children and adults become addicted to computer games because games allow them to escape the reality. For children, computer games provide an apparent opportunity to hide from communication issues, parenting problems, and bullying. Teenagers often cannot see the difference between the virtual reality and the real life, so they copy behavioral patterns of game characters. Many games depict violence and crimes, so teenagers recreate the same things in the real world. This kind of addiction affects their social life, as well as their mental and physical health. Adults who faced abuse in their childhood or suffer from social and professional problems become addicted to games too.
If you like this essay and want to write your own argumentative paper, check out our useful materials where you can find many interesting topics. Moreover, if you are not sure that you can cope with it alone, we suggest ordering our professional writing help. Our writers provide clients with unique essays of any kind. Your paper will be well-structured and written according to all academic standards. Contact us now and get your best essay for an affordable price!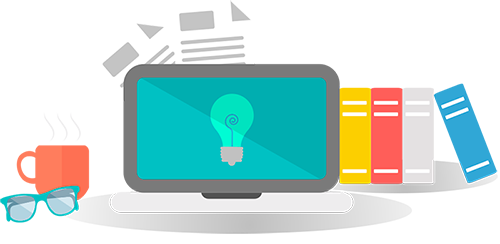 We have taken appropriate security measures to protect you against loss, misuse or alteration of the information we have collected from you.
Please read our Privacy and Cookies Policy to learn more.
order now