How to Write a Critical Lens Essay

Critical lens essay is quite an interesting type of work. Although it might resemble other forms of analytical writing (which Papersmaster.com has already described in the Tips and Prompts section), it has particular features we're about to discuss.
So, what is a critical lens? Basically, that is a particular point you're asked to review the object of analysis from. To make it as objective as possible you will be asked to use at least two sources to support your point of view. However, let's not rush into that and go through critical lenses essays peculiarities step by step.
4 Steps to Master a Critical Lens Essay Format
Critical lens quotes serve a starting point for your essay. That is a foundation, necessary to build a strong thesis statement, which is a nucleus for the further analysis. Basically, a critical lens essay example will be devoted to your approving or disapproving of the thought, expressed in the quote. So, to start with you provide the quote in the exact same wording as in the original and specify the title, author and the genre of the book the quote is taken from. Then goes the main idea of your essay, which is the result of your personal reflection on the issue. So, that's the rough, though efficient model of your critical lens essay introduction.
The next element of a critical lens essay outline is the main body of your piece of writing. Here you'll have 2 paragraphs, each devoted to a single source that support your insight on the initial thought. You'll also need to provide a title, author and genre of the book and demonstrate at least two pieces of evidence that are a backing for your main viewpoint. The books may be assigned by your instructor or required from you to choose. In case you are to pick something, make sure that the central theme of the initial work intersect and present a new angle for you to look at.
The final point of a critical lens outline is conclusion. Nothing really innovative here. Just recap everything you've said above and demonstrate, why it is significant and how it is related to the big picture.
The most difficult thing in a critical lens essay is sometimes understanding what does your instructor actually want from you. The general answer is they want you to think. Most of the time you'll be given a certain topic to analyze. Thus, working with other sources makes you search for the connections between them and work out a deeper insight on the work of art or literature. So, with a critical lens essay you enhance your writing skills and practice analytical thinking. Isn't it cool? Get ready to the journey and move to work!
And if you still don't feel like it – remember, we're ready to help 24/7!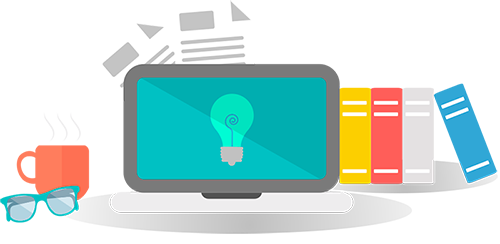 We have taken appropriate security measures to protect you against loss, misuse or alteration of the information we have collected from you.
Please read our Privacy and Cookies Policy to learn more.
order now