How to Survive the Deadline

When the workload is immense, it is very easy to mess everything up by failing to meet the deadline. You might be sick of all the books on time management and self-organizing, however, quite often you simply don't realize that the time for the application of advice from these books has come. Well, here comes the first tip from Masters of Papers.
You should ALWAYS consider the possibility of missing the deadline.
Think of the last time, when you failed to complete your task on time. Why was it? Did you get sick? Did the research take longer than you expected? Did you have to go to an urgent trip? Most of the time – that was unexpected. Could you predict it? Well, it's possible, but sometimes things just happen. So, when you have your deadline stated, plan your project and make sure, that you've included some spare time in your plan, a "cushion", if you will. That is going to soften the failure, in case it happens.
It is quite a simple instrument, but sometimes people ignore it. You're human. That is why you need to give yourself some space for error. And also, you need to keep reading!
It is important to specify the time-limit for your task.
If it's Monday – when exactly? 8AM, noon, 3 PM? We all sometimes get into situations, where just couple of extra hours would be enough to complete the project. You need to know, where to place these hours: night, morning or afternoon. This may help you with lots of troubles.
The next one is quite simple, but helpful. Not only in terms of time-management, but also in terms of your psychological state.
The bigger they are the harder they fall
When a huge project is assigned, the unpleasant presence of sword of Damocles quickly crawls into your everyday life. You need to do something huge. That's worrying. You get nervous about it. You might even get too nervous to start working on a project. The deadline comes. The swords falls. Nobody's happy. There's another way though. Divide your project into smaller, more manageable steps. If you write a research paper, start off with choosing a topic, then – discuss it with your professor, then come up with a thesis statement. The next step might include finding 2-3 arguments to support your claim each day. And so on. Time requirements may differ, but I hope, you've got the idea.
The next idea is rather nitty-gritty, but believe me, you need it.
Don't miss the starting point!
Get started exactly when you planned to do it! Procrastinating can start in the very beginning, and last until the final stage of your project. Don't let it get the best of you. And don't get the best of it.
The last one is pretty nice. Hold on, there's not much left.
Choose the best fuel for your process! No drugs, though.
Make the process of completing the project as stimulating for you as possible. Some people suggest taking a cold shower every morning. Others – eating some chocolate and nuts on a daily basis or taking a 20-minute break after every hour of working on your project. Make it work for you. Success with a burning brain is still a good thing, however, if you can preserve your health and reach your goals at the same time – why not do this?
PapersMaster can help not only with a great piece of advice, but also with completing your project. Contact us! We are good at writing and can help you become masters too!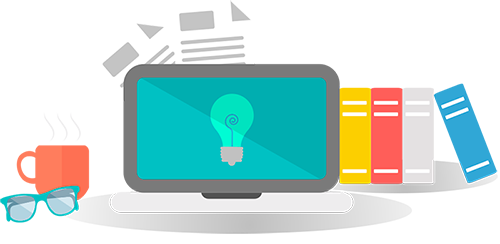 We have taken appropriate security measures to protect you against loss, misuse or alteration of the information we have collected from you.
Please read our Privacy and Cookies Policy to learn more.
order now