Tough Questions: Are Writing Services Ethical?
The internet is full of various writing services. Just google something like "write my essay", and you'll see hundreds of companies and even more independent freelance writers who are ready to take on your assignments of any kind. You only need to pay and your professors will be surprised by the quality of your papers. However, these services are often subjects to hot discussions. Many people point out the plagiarism issue, as well as the ethical side of such a business.
Most universities and colleges have their honor codes, according to which students are not allowed to purchase their papers. Even if a paper is original, presenting someone else's work as your own in order to get a good grade is considered wrong and unethical. On the other hand, professionals from various fields use ghostwriting anytime they need some article or a meaningful leadership paper. What is the difference between the professional use of ghostwriting and essay writing services?
The Inside Look
To better understand how writing services work and who needs them, we decided to talk to a writer who works in a very popular online service. He stated that their business grows faster than ever, taking thousands of orders from students from all over the world.
He works in this industry for seven years. During this time, he noticed how the popularity of writing services among students has been increasing every year. There are many foreign students whose English skills are far from perfect. They need to write papers on the same terms as native speakers, which is a tough challenge. However, non-native speakers are just a part of a huge audience of customers. Even the most talented students of prestigious universities often need help, so they ask professional writers to prepare essays, coursework, and assignments of any kind. The thing is that there are a few students who are able to cope with strict requirements for academic papers. Thus, they ask professionals to write them for money.
Writers note that the major share of their customers consists of students from Yale, Oxford, Berkeley, and other prestigious universities. Most customers complain about strict deadlines and requirements. Given the diversity of their audience, writing services must cope with papers on any subject, including very difficult and specific academic subjects.
Cheating and Plagiarism
Plagiarism is a very serious issue in any university, and all students are aware of consequences. Professors check all papers using plagiarism detectors. The growing demand for plagiarism software was noted by US News & World Report back in 2008. In 2002, more than 50% of students admitted that they used the plagiarized content. Since then, the number of such students slightly declined due to new policies regarding plagiarism.
There are online companies that collect thousands of essays, research papers, and other assignments to compare papers against their database. Most professors note the simplicity of the plagiarism checking process. They say that catching students on plagiarism is as simple as googling something on the internet. If some phrases are unattributed, professors see them immediately. There are many kinds of plagiarism detection software, and every professor is able to choose the one that fits his or her purposes.
Too Much Pressure, Too Much Work, Not Enough Time
Writing assignments play a key role in our educational system, especially in the area of liberal arts. The biggest problem for most students is that they have to cope with too many assignments while having too little time. They can either write papers of poor quality, trying to complete them in time or ask somebody for help. Online writing services show them an easy way out of such a situation. Reputable services guarantee that their content will be 100% original and delivered in time.
The "plagiarism-free" guarantee is crucial for companies who work on written assignments. In addition, writers take into account needs and wishes of each customer, doing their best to deliver exactly what their customers are looking for. In turn, students don't need to worry about plagiarism and they can present such papers as their own without being afraid of consequences of cheating. As for the ethical side, such services still rise controversy among professors and even some students.
Cheating in college remains a discussed issue because students face too intense pressure. They have to write sophisticated dissertations, essays, research papers. At the same time, many of them have their jobs and try to build their private lives. Of course, buying an original essay written by a professional writer isn't the same thing as copying test answers, but it's also not what the professors are looking for. Even though custom essay writing is often labeled as "content piracy", it doesn't stop students who want to achieve their goal.
Students know that their works are original, so nobody can say that such papers weren't written by them. Thinking of how such a situation can be changed, we come to a conclusion that changes must come not from the students, but from the professors and universities. Maybe if they change requirements and workload, their students won't need to buy papers online.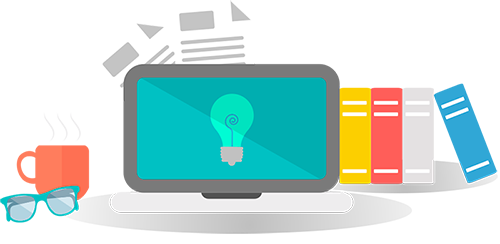 We have taken appropriate security measures to protect you against loss, misuse or alteration of the information we have collected from you.
Please read our Privacy and Cookies Policy to learn more.
order now